Serpentine mélange
Overview
Various tectonic blocks are included in a matrix of serpentine. Tectonic blocks are composed of granitoids, volcanic rocks, rocks of accretionary complexes, and high-T metamorphic rocks of various ages. Age of tectonic blocks are older than that of host rocks of serpentine mélange.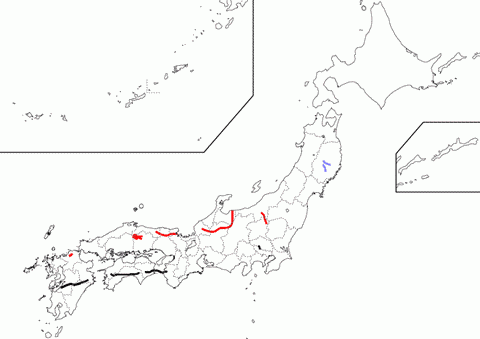 Serpentine mélanges distribute as bands along accretionary complexes.
Red: Nagato-Renge Belt, Black: Kurosegawa Belt, Purple: Hayachine-Miyamori Belt,
where Hayachine-Miyamori Belt is considered as a part of Nagato-Renge Belt.
Members
Geological Settings
Copyright (c) 2018 NariNari, All Rights Reserved.