Continental Crusts
Overview
Fragments of old continental crusts composed of gneiss and granitoids. Protoliths of gneiss are mudstone, sandstone, limestone, and mafic igneous rocks. There are ophiolites at margins of continental crusts. These continental crusts are interpreted as a part of the North China Craton.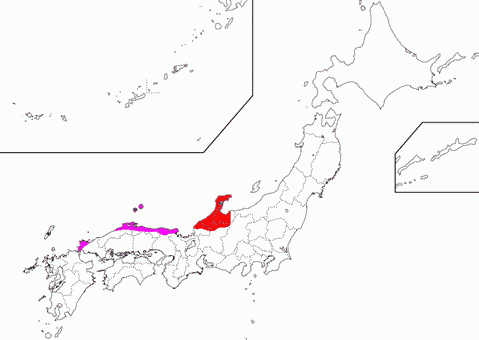 There are small fragments of continental crusts on the eastern most side of the island arc.
Red: Hida Belt, Pink: Oki Belt.
Members
Geological Settings
Copyright (c) 2018 NariNari, All Rights Reserved.