Ashigawa village, Fuefuki city, Yamanashi pref., Japan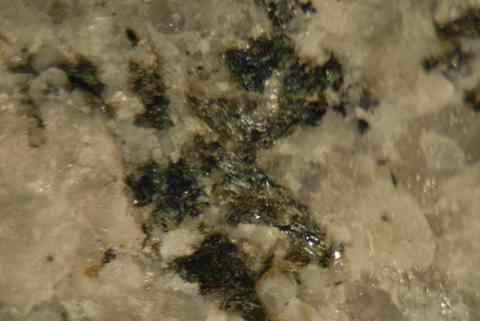 Field of view: 15 mm. Epidote formed from anothite. The grayish-green grains are epidote exhibiting perfect cleavage. The surrounding white host is composed of fine grains of quartz.

Recovered from tuff subjected to Albite-Epidote-hornfels facies contact metamorphism by I-type (Magnetite-series) quartz diorite. Formed in the middle Miocene (12 Ma).

Epidote from this location was described in 2008.

Copyright (c) 2017 NariNari, All Rights Reserved.