Asemi River
Uriuno, Motoyama city, nagaoka county, Kochi pref., Japan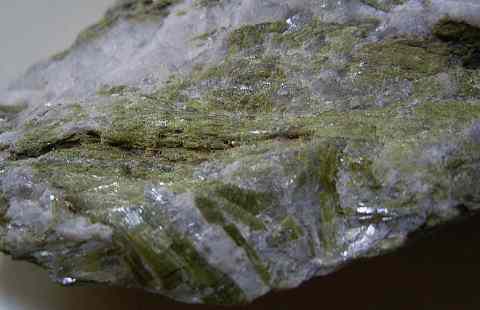 Field of view: 30 mm. Epidote associated with quartz. The columnar groups of green prisms are epidote. The color of this epidote is due to low Fe content. The opaque white part in the host is quartz. The silver-white plates with perfect cleavage are muscovite.

Recovered from a quartz vein in an accretionary complex subjected to Greenschsit facies high-pressure regional metamorphism.

Copyright (c) 2017 NariNari, All Rights Reserved.