Kami-Takeshi
Kami-Takeshi, Ueda city, Nagano pref., Japan
Closed to collecting as it is a natural monument of Ueda city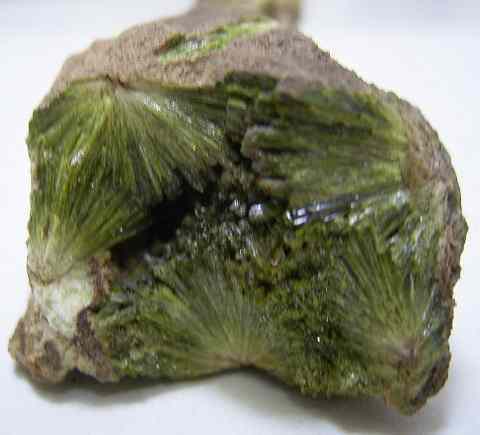 Field of view: 30 mm. A group of epidote. The radial group of green prisms is epidote. The surrounding grayish-brown host is altered tuff. This is called Yakimochi-ishi, baked bun with green sweat bean paste, from its appearance.

Recovered from an open space of an epidote nodule in tuff subjected to epidotization alteration.

Epidote from this location was described in 1896.

Copyright (c) 2017 NariNari, All Rights Reserved.