Bedded Manganese Deposit (Diagenesis)
Chemical Process (Liquid-phase Growth) - Under water
Synonym
Stratiform Manganese Deposit, Sediment-hosted Manganese Deposit, Sedimentary manganese Deposit
Required Geological Setting
Occurrence
Bedded manganese deposit formed on the ocean floor.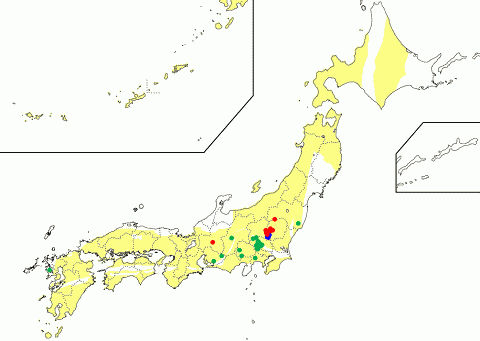 Distribution of Bedded Manganese Deposits subjected to diagenesis described in this site. Blue dots are Mn deposits subjected to no metamorphism. Green dots has been subjected to regional metamorphism, and red dots has been subjected to contact metamorphism.
Localities
Related Occurrences
Copyright (c) 2015 NariNari, All Rights Reserved.