Enzan-Takemori, Koshu city, Yamanashi pref., Japan
This locality is closed to collecting.
Source for silicon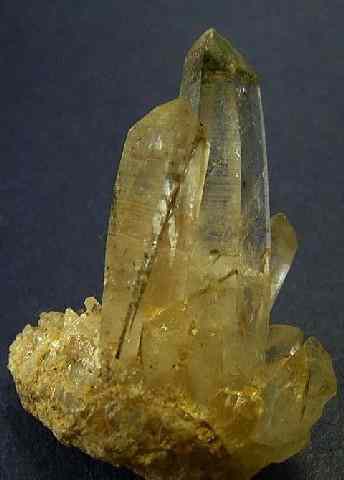 Length: 30 mm. A group of quartz crystals. The hexagonal transparent prisms are quartz. The acicular dark brown crystals in quartz are dravite. The micaceous silver-white crystals at the bottom of the prisms are muscovite.
Recovered from an open space of an alpine fissure in hornfels, shale of an accretionary complex subjected to Albite-Epidote-hornfels facies metamorphism by I-type (Magnetite-series) granite. Formed in the late Miocene (10 Ma),
Quartz from this location has been known since ancient times, and had been utilized as stone implements. Quartz from this location was described in 1897.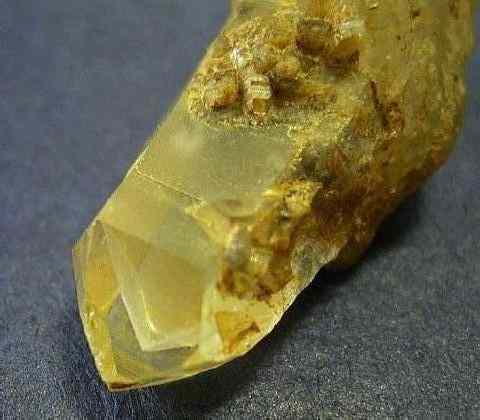 Length: 10 mm. A phantom crystal. Pyramidal faces during the growth process are preserved in a transparent prism of quartz.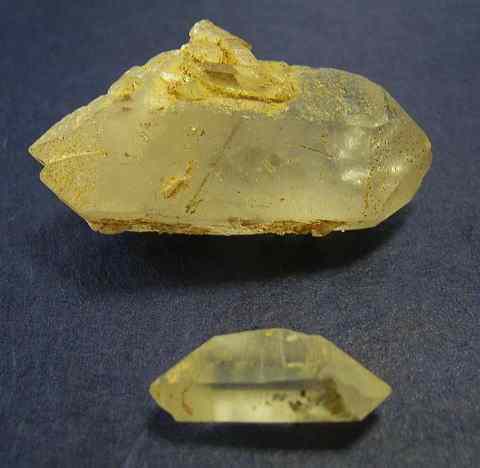 Length of the upper crystal: 20 mm. Double pointed prisms of quartz. The points at the left had grown first, and those at the right overgrew afterwards on the bottom of the broken prisms. Note that the overgrown parts are more opaque. The acicular dark brown crystals in the upper quartz crystal is dravite. The green globules in the lower quartz crystal is probably chlorite.

Copyright (c) 2020 NariNari, All Rights Reserved.