Enzan-Takemori, Koshu city, Yamanashi pref., Japan
This locality is closed to collecting.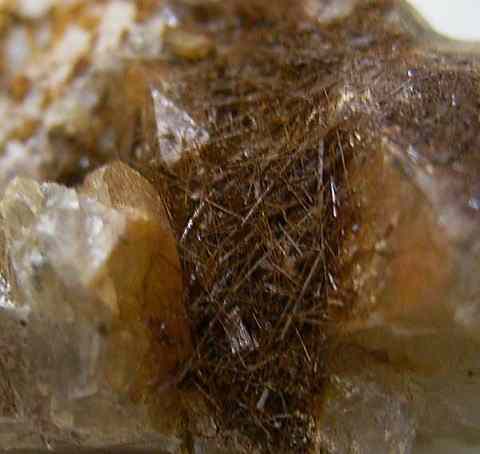 Field of view: 10 mm. Dravite associated with quartz. The translucent brown needles are dravite. Dravite overlies quartz crystals.

Recovered from an open space of an alpine fissure in hornfels, shale of an accretionary complex subjected to Albite-Epidote-hornfels facies metamorphism by I-type (Magnetite-series) granite. Formed in the late Miocene (10 Ma),

Tourmaline from this location was described in 1897.

Copyright (c) 2017 NariNari, All Rights Reserved.