Ikarigaseki, Hirakawa city, Aomori pref., Japan
This locality is closed to collectors.
Source for Lead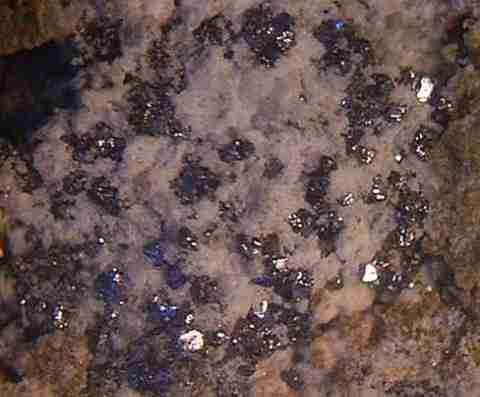 Field of view: 3 mm. Scattered grains, probably galena. The grains are cubes with triangular and hexagonal faces, and exhibit perfet cleavage. The white host is altered rhyolitic welded tuff containing fine baryte.

Recovered from a moderate-temperature hydrothermal deposit associated with rhyolitic welded tuff in a caldera complex. Formed in the late Pliocene (3.5 Ma).

Cerussite from this location was described in 1925.

Copyright (c) 2017 NariNari, All Rights Reserved.