Araya, Aga city, Higashi-Kambara county, Niigata pref., Japan
Source for Lead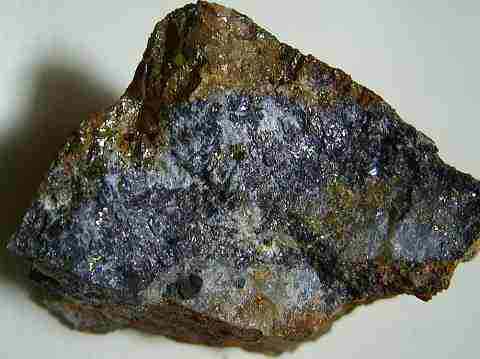 Field of view: 50 mm. Massive galena in aggregate of sulfide minerals. The massive dark gray parts are galena, and the dark yellow part at the right is chalcopyrite. The massive pale yellow parts at the upper left, for example, are pyrite. The white host is gangue quartz.

Recovered from a quartz vein of a moderate-temperature hydrothermal deposit associated with rhyolite. Formed in the early Miocene (21 Ma).

Galena from this location was described in 1917.

Copyright (c) 2017 NariNari, All Rights Reserved.