Ashio village, Nikko city, Tochigi pref., Japan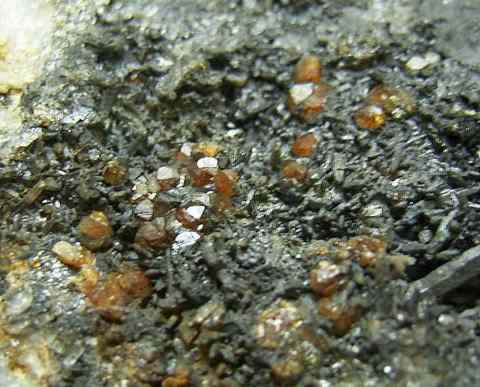 Field of view: 30 mm. Euhedral crystals of spessartine. The trapezohedral tranparent brown crystals are spessartine. The black prisms on the basement are quartz crystals encrusted with manganese dioxide. The massive white parts at the upper left and at the lower left are quartz.

Recovered from an open space of a quartz vein in a chert-hosted bedded manganese deposit subjected to Albite-Epidote-hornfels facies contact metamorphism.

Spessartine from this location was described in 1954.

Copyright (c) 2017 NariNari, All Rights Reserved.