Suzugouya, Shirosato city, Higashi-ibaraki county, Ibaraki pref., Japan
Source for copper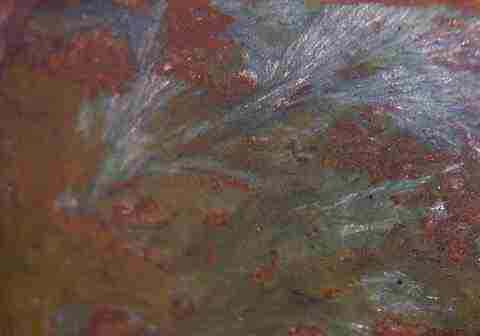 Field of view: 10 mm. Fibrous malachite. The fan-like groups of fibrous green crystals are malachite. The brown basement is limonite.

Recovered from a quartz vein in a meteoric oxidation zone of a pneumatolytic deposit formed by S-type (Ilmenite-series) granite.

Malachite from this location was described in 2005.

Copyright (c) 2017 NariNari, All Rights Reserved.