Suzugouya, Shirosato city, Higashi-ibaraki county, Ibaraki pref., Japan
Source for Tin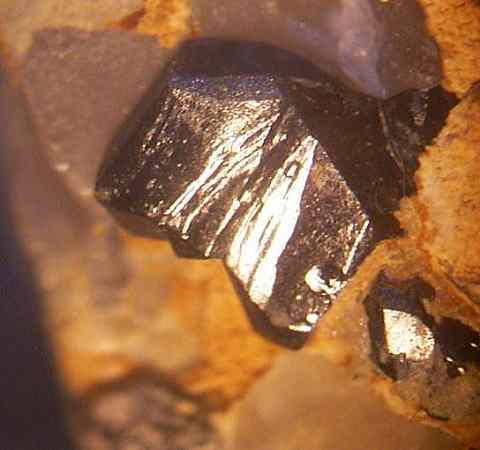 Field of view: 5 mm. A contact twin of cassiterite. The black crystal is cassiterite. The white basement is quartz encrusted with limonite. The white host is gangue quartz.
Recovered from an open space of a quartz vein of a pneumatolytic deposit formed by S-type (Ilmenite-series) granite. Formed in the early Paleocene (65 Ma).
Cassiterite from this location was described in 1889.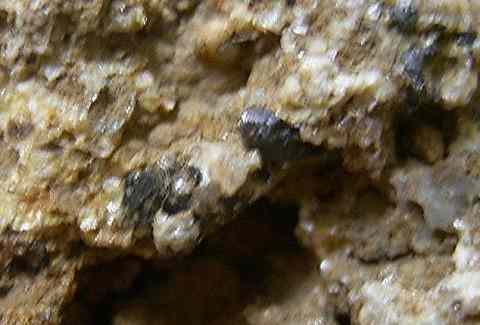 Field of view: 30 mm. Cassiterite associated with muscovite. The black grains are cassiterite. The micaceous silver-white parts are muscovite, and the translucent gray parts are quartz. Muscovite forms a reniform group in open spaces of quartz. Cassiterite is surrounded by muscovite.
Other localities
Takatori Mine (Pneumatolytic, Twin)
Taisho Mine (Pneumatolytic, Semitransparent)
Mount Gyojya (Pneumatolytic, Prismatic)
Copyright (c) 2017 NariNari, All Rights Reserved.