Kawamata, Nikko city, Tochigi pref., Japan
Source for Silver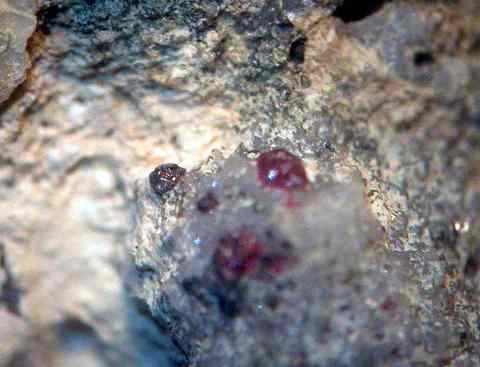 Field of view: 5 mm. Crystals of proustite. The red to dark red grains are proustite. The translucent white basement of proustite is gangue quartz. The surrounding opaque pale brown parts are rhyolitic tuff, host of the deposit.

Recovered from an open space of a quartz vein in a meteoric oxidation zone of a hydrothermal Au-Ag deposit associated with rhyolitic tuff breccia, eruption products of a caldera.

Proustite from this location was described in 1898.

Copyright (c) 2017 NariNari, All Rights Reserved.