Shimo-Terashima, Shioya city, Shioya county, Tochigi pref., Japan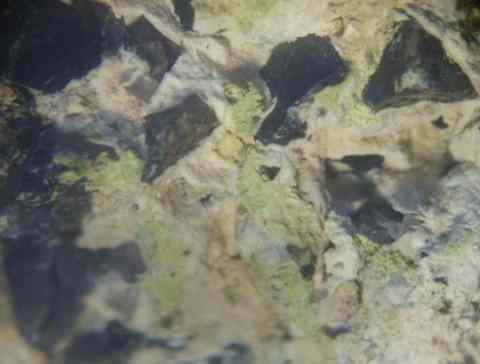 Field of view: 5mm. Mottramite associated with amethyst. The earthy yellowish-green parts are mottramite. The white crusts underlying mottramite are palygorskite. The dark purple basement is amethyst, and triangles correspond to pyramidal faces of amethyst crystals.
Recovered from an open space of an amethyst vein in a moderate-temperature hydrothermal deposit associated with a rhyolite dike in welded tuff.
Other localities
Manju Mine (Hydrothermal, Earthy)
Hidaka Mine (Hydrothermal, Earthy)
Copyright (c) 2017 NariNari, All Rights Reserved.