Oya
Oya town, Utsunomiya city, Tochigi pref., Japan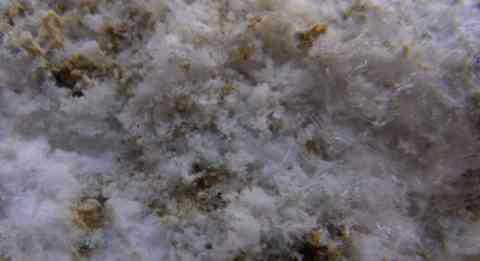 Field of view: 10 mm. Mirabilite formed on the surface of tuff bed. The white fibrous crystals are mirabilite. Brownish yellow parts are fragments of the host tuff. As mirabilite is water soluble, this is observed in dry winter season only.
Recovered from the surface of the tuff surface subjected to the salt weathering. Formed in less than a year.
Mirabilite from this location was described in 1971.
Other localities
Oya (Salt weathering, Fibrous)
Copyright (c) 2020 NariNari, All Rights Reserved.