Nasu-Shiobara city, Tochigi pref., Japan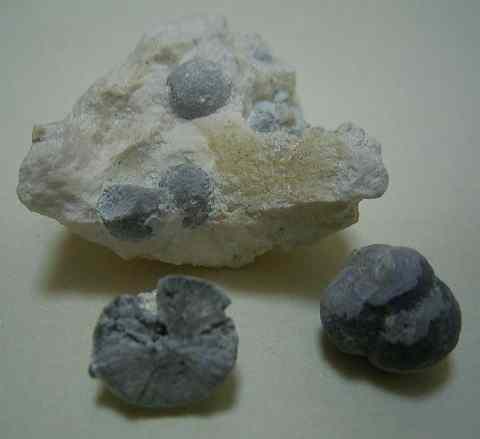 Diameter: 5 mm. Foitite-Magnesiofoitite associated with pyrophyllite. The gray globules are radial groups of foitite-magnesiofoitite fibers. The center of a globule is foitite, and the slightly darker margin of a globule is magnesiofoitite. The massive white host is aggregate of fine pyrophyllite crystals.
Recovered from a pyrophyllite deposit formed by hydrothermal alteration of rhyolite.
Magnesiofoitite from this location was described in 1982 as dravite and in 1995 as magnesiofoitite.
Other localities
Momura (Pyrophyllite, Globular)
Kyonosawa (Pyrophyllite, Fibrous)
Copyright (c) 2017 NariNari, All Rights Reserved.