Enzan-Hirasawa, Koshu city, Yamanashi pref., Japan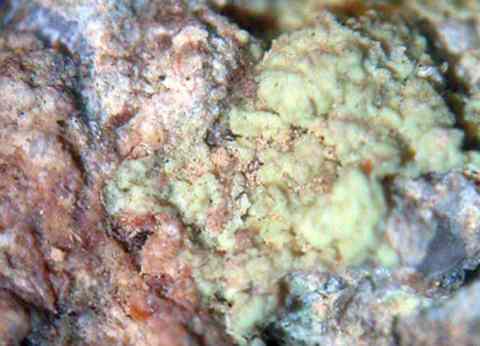 Field of view: 5 mm. A crust of Kaňkite(Kankite). The earthy yellowish-green parts are Kaňkite(Kankite). The gray basement is gangue quartz.

Recovered from an open space of a quartz vein in a meteoric oxidation zone of a moderate-low-temperature hydrothermal deposit in I-type (Magnetite-series) granite. Formed in less than 50 years after the mine was closed,

The first Kaňkite (Kankite) from Japan was reported from this location in 1982.

Copyright (c) 2017 NariNari, All Rights Reserved.