Sanbagawa, Fujioka city, Gunma pref., Japan
This locality is closed to collecting.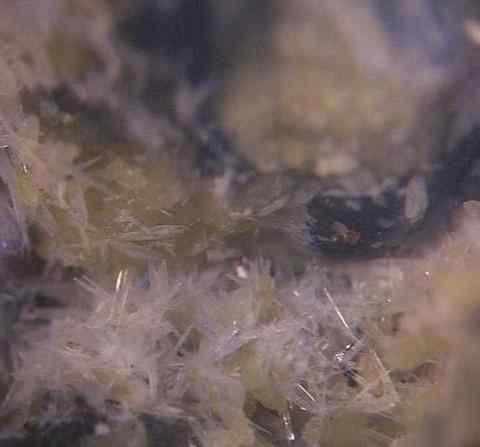 Field of view: 3 mm. Aragonite perched on an open space of serpentinite. Clear needles are aragonite. The yellowish-green basement is serpentinite.
Recovered from an open space in a meteoric oxidation zone of serpentinite in an accretionary complex subjected to Greenschist facies high-pressure metamorphism.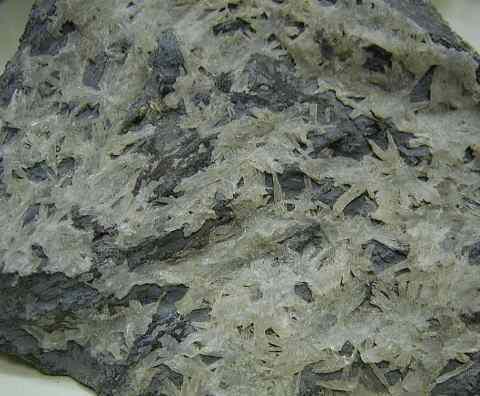 Field of view: 100 mm. Aragonite on the surface of serpentinite. The opaque white parts are groups of dull prisms of aragonite. The dark green host is serpentinite.

Copyright (c) 2020 NariNari, All Rights Reserved.