Shimo-Terashima, Shioya city, Shioya county, Tochigi pref., Japan
IMA approved name
Orthoclase var. adularia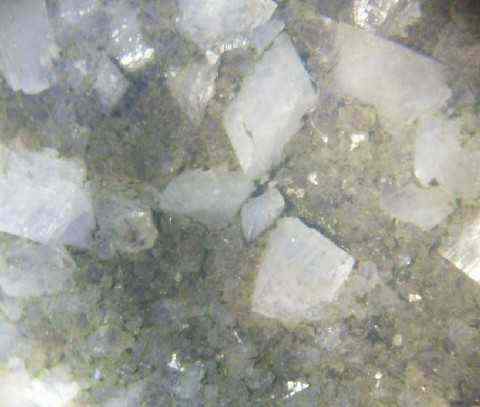 Field of view: 10 mm. Euhedral crystals of adularia. Rhombohedral white adularia crystals are perched on the fine adularia crystals.

Recovered from an open space in an adularia vein of a moderate-temperature hydrothermal deposit associated with a rhyolite dike intruded in welded tuff. Formed in the middle Miocene (15 Ma).

Copyright (c) 2017 NariNari, All Rights Reserved.